Harford County
Baltimore County
Cecil County
Welcome to
Knights Health Care Services LLC

Founded in 2005 by Dr. Taylor who practiced health care services for decade in her career. The company is driven by commitment and passion from our excellent full services. At Knights Professional Consulting Health Care Services, we are value based services that are exceeding client expectations. We continuously improve our services to maintain a reputation of outstanding client services like no other care provider can give. We are one of only home health company that services Mental Health WellnessTheraphy at your own home or in our office practice. Its your CHOICE!! For many years, our clients have chosen our agency because of the consistency we have shown to every patient we served.
Our services is - FOCUS ON YOU !!! INTEGRATED MENTAL HEALTH AND HEALTH CARE SERVICES. We serve patients of all ages and we extend our support to family members and caregivers. The mark of our expertise is evident. Each patient who benefits from our services has their health well-managed by the best health care professionals in our pool of employees.
Would you like to learn about the different approaches we do and why we are different? Contact us, set up an appointment by calling 443-601-9040 today! Or sent as an email based on your needs 24 hours a day 7 days a week.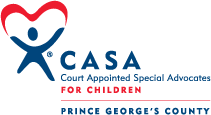 Got a few minutes? Meet with us and we'll talk about improving your health at home. We have various home health care professionals who can extend care services to your home when you need it.
Schedule a meeting now! »

2309 Bel Air Rd #304
Fallston, Maryland 21047

Mailing Address:
P.O Box 415
Fallston, Maryland 21047-0415

Phone: 443-417-3517
Toll Free No: 1-877-275-5407
Fax: 410-877-3092
Knights.homehealth@gmail.com