Harford County
Baltimore County
Cecil County
Welcome to
Knights Health Care Services LLC

Knights Professional Consulting Health Care Services LLC founded by an individual who holds a multiple license in the health care field. (RN, NHA, LPA, CDP, CADDCT Ph.D.) The company was founded and license in 2005 started in MD.
Dr.Taylor is known by her nickname Roe or Jackie. As proven in her passion to care for others, Dr. Taylor never stop learning, searching and advocating about positive social change. Dr.Taylor believed that love, compassion and empathy are building blocks for our community's success through helping one another. Mentoring, education and advocacy for all the people are effective actions to promote positive social change.
The company foundations is evidence based compassionate care delivered in the comfort of your home. The COMPANY continue to evolve over the years from skilled nursing care through specialization in Dementia and Alzhiemer's disease care. Dr.Taylor longterm vision of health risk reduction of dementia and Alzhiemer's disease is to encourage lifestyle choices,healthy environments and to improve the quality of life and patient -centered care of individual living with dementia and alzhiemer's. She believes that educating health care professionals,caregiver,families and the community will create a momentum in the state brain health awareness and modifiable factors for reducing cognitive decline.She believes that unity in our community and health care givers have each role play in reducing the dementia and Alzhiemer's through the promotion of education and provisions of high-quality and dementia informed health care services, healthy lifestyles,creating a supportive invironments and increase qaulity of life.
website is multilingual for an international clientele. If you want to invite Dr. Taylor as your speaker in your organizations please contact her. click here.
Our company holistically delivers integrated health care services. We serve clients of all ages and extend our support to family members and caregivers. Our expertise is self-evident in testimonies about our services.
To learn more about our company contact us via email, Knightshomehealth@gmail.com or kprofconsulting@live.com or call 443-601-9040 .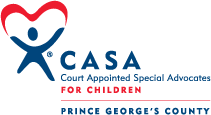 Got a few minutes? Meet with us and we'll talk about improving your health at home. We have various home health care professionals who can extend care services to your home when you need it.
Schedule a meeting now! »

2309 Bel Air Rd #304
Fallston, Maryland 21047
View Map & Location

Mailing Address:
P.O Box 415
Fallston, Maryland 21047-0415

Phone: 443-417-3517
Toll Free No: 1-877-275-5407
Fax: 410-877-3092
Knights.homehealth@gmail.com

Office Address:
15500 Indianola Dr.
Rockville, MD 20855
View Map & Location

Mailing Address:
12975 Highland Rd., Ste. #224
Highland, MD 20777-9998